Social Media Management Features
Multiple Social Networks
Connect to multiple social networks including Facebook, Twitter, Pinterest, LinkedIn, Plurk, Tumblr
Social Identities
Associate one or more social identities to your account within the social network of your choice.
Share Across Networks
Share your marketing content to one or more social media channels, maintaining a persistant message across social platforms.
30 Days Free!
Zero commitment. All plans begin with a 30 day free trial.
Social Media Calendar
Social media editorial calendar allows you to schedule when your content will be shared.
Media Attachments
Share your content across your social media channels by uploading and attaching it to your scheduled posts.
Share Across Networks
Share your message across mutliple social networks at once in 3 easy steps! Select which profile to share to, type your message, and schedule your post. That's it!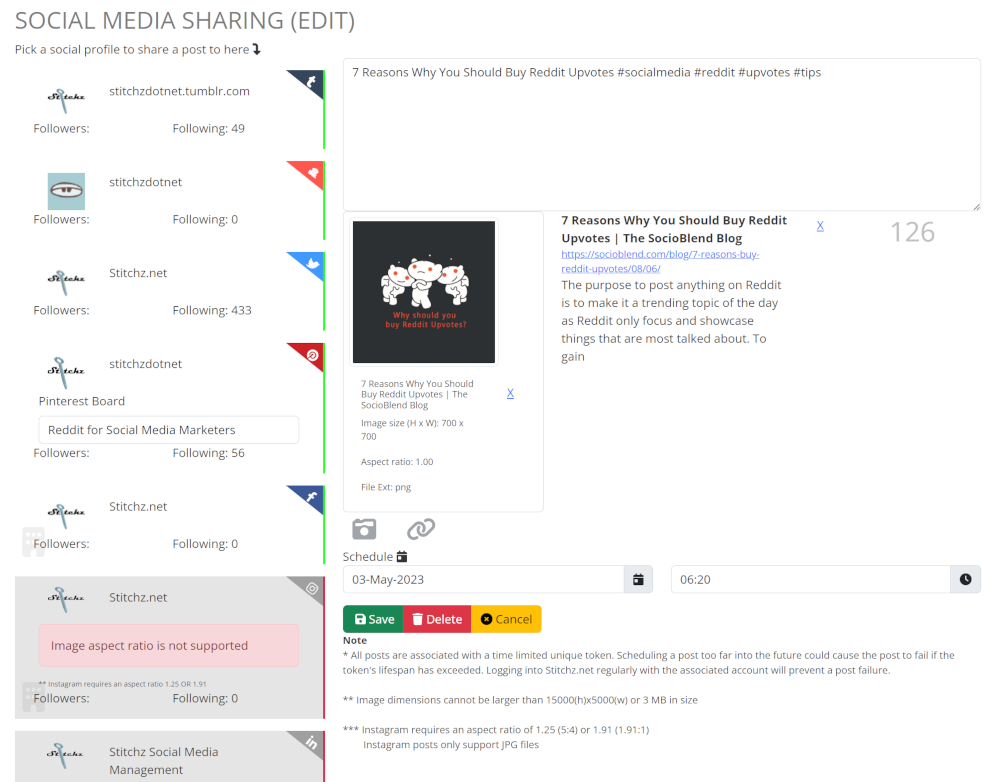 30 Days Free!
Your first 30 days are FREE! That's right,
sign up
now to get 30 days of social media management FREE!
Social Media Calendar
Stitchz Social Media Management allows you to schedule and share social media posts for your small business or blog. Select your day, time, social platform(s) and craft your content in one simple to use interface.